On the first day of Computex 2015 event, Asus has a new connected watch, Zenwatch 2. Inspired by Apple Watch, it displays a design for the less elegant and premium, and enjoy all the latest versions of Android Wear.
The manufacturer has not only unveiled the product and also announced a new smartphone, The Zenfone Selfie which is nothing other than the Zenfone 2 with a big honkin' Front camera 5-megapixel and a new tablet, the Zenpad S which is at least promising. Also, another two new promising tablets and falling within the range of Zenpad.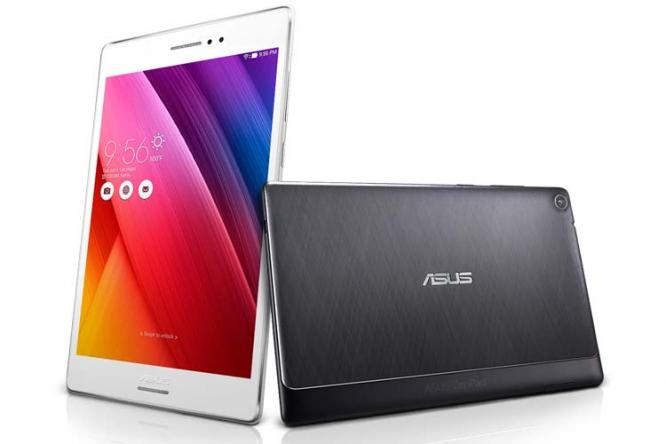 Zenfone Selfie: The Zenfone 2
After unveiling its new shows connected, the Zenwatch 2, Asus introduced a new smartphone, the Zenfone Selfie. As its name suggests, this model certainly will appeal to users who tend to love much. Roughly the Zenfone Selfie is Zenfone 2 with a better front sensor and other small details. Zenfone 2 has designed with a processor of Intel Atom Z3580 (4 GB RAM model) and Intel Atom Z3560 (2 GB RAM model)
The screen has equipped with a 5.5-inch IPS Full HD and will be available in seven colors, the availability of which will depend on the markets. Now we come to the most important point of this Zenfone Selfie, the front sensor. Asus has equipped its new phone with a 13 megapixel front camera, no less, with an f / 2.2 and a 88 degree angle. And runs with an operating system of Android 5.0 (Lollipop).
Asus Zenpad S: an attractive Tablet with USB-C
The end of the Asus event called "Zensation" was marked by the presentation of an attractive tablet, the Zenpad S. Although it is available in three sizes (7, 8 and 10.1 inches) and the S Zenpad 8.0 which was put forward.
This tablet will be equipped with a 4-core processor 64-bit Intel Atom Z3580 which is exactly the same as the Zenfone 2. The processor will be accompanied with 4GB of RAM and 16 or 32GB of internal memory. The S Zenpad display 8-inch screen a beautiful 2K IPS screen and impressive sharpness of 6 .6 mm and a weight of 299g. On the side of the photo, the tablet will incorporate an 8-megapixel camera and a front sensor of 5 megapixels.
Asus also mentioned the availability of a "Z Stylus", So a stylus for using the tablet differently. Another rather nice accessory, the ZenCase, a cover / shell for charging the device. There will  be a micro SD port can read maps 128GB maximum, with WiFi, Bluetooth and USB Type-C. Also note that the tablet will come with an ultra-sensitive pen. Asus not announced the price but it has also introduced other tablets which we know very little at present: the Zenpad 7.0 and Zenpad 10.1. Each terminal will be available in Wi-Fi, of course, but also 4G / LTE.