Are you app-savvy? Yeah, don't you know the world is going app-savvy these days and if you are one among them then you should know about the updates well? Isn't it? There are a lot of app updates that are released every week. This post jots down the various apps updates that were released this week.
Vine App:
The Twitter's Vine App has released 2 updates this week itself. One of them was for the Windows Phone and the other one for Android users. With this update the Vine App comes to all the Android users including the Gingerbread users. However, the android device limitations are present thus it will allow the users to view only videos and no one can actually create any type of content. On the contrary, Vine for the Windows Phone is now known as the version 1.1 and this now adds the drafts support to all windows devices.
This update has an ability to include the capability to actually save and even resume the Vines. Additionally, there is a slight visual tweak added to the notifications icon for vine. The Android and Windows Phone users will now be able to download the twitter's Vine app from their respective Google Play store and Windows Phone store respectively.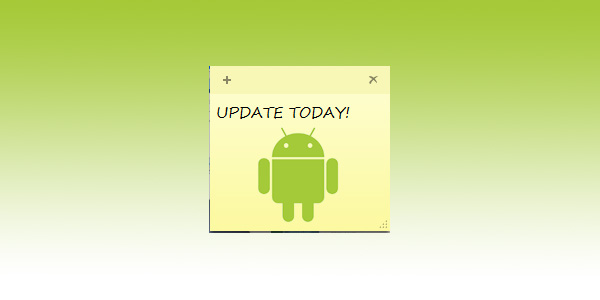 ESPN Sports Center App:
ESPN Sports Center App has updated their Sports app for providing a more personalized user experience for all their users. There are several things in the new update such as the ScoreCenter has now been updated as the SportsCenter. The speed is highly improved and it is very fast to use. Furthermore you can get your team news and other scores in just an instant, there is also a content central for every team of yours and the leagues. There is an addition of ESPN Now which will act as your one-stop-shop solution for your real-time scores and other social updates. Finally there is an additional feature called Inbox which is a dedicated home browser to have all your personalized content raging from news to the alerts and even scores.
Skype for Android:
The famous Skype has got its new Android update and it is updated entirely for the extensive support of audio and also video calls not just for the phone but for the tablet owners also. This however makes the Skype App the first ever app by Android app developers to actually offer a clear picture in the image window thus having the option to see the video call even after you move to other apps.
This update lets users to multitask while on the Skype audio calls and/or video calls. This feature is now however available for only the giant users i.e. the tablets owners however there is no word yet on whether this feature can be expected to arrive in smartphones. Android users can download the Skype or update it from the Google Play Store.
Google Wallet – Version 2.0-R141:
The Google has already introduced a very convenient way for adding the cards in your smartphone via Wallet App. Now recently Google has introduced the Google Wallet – Version 2.0-R141 with several additional features and functionality. With this new update add a credit card or debit card just by clicking a picture of it. The card number and the expiration date will now be captured automatically via camera. Now if you have forgotten your card then you can use this Google Wallet Card for all your spending needs from your Wallet Balance at almost all the millions of MasterCard selected locations. What's more you can now withdraw cash at select ATMs also. This update will also have minor bug fixes and also various performance improvements.