Often a financial advisor is considered to be the same as a registered investment officer, but that is a myth. There are several key differences between these two types of advisors, which is something that needs to be known by the common man, in order to avoid any mistake while hiring one for yourself. The basic reason why you need to understand the contrast between the two is so that you can satisfy your requirement fruitfully with the right sort of advisor.
It is true that both these kinds of advisors are available to the people at large in order to help them take care of their finances. The financial advisor begins his job by understanding in details the current financial condition of his client and then making suggestions and strategies that can help his client get the best deals to ensure a secured future. David Barcomb from Massachusetts is a financial advisor of top class. He has been in this profession for the past two decades and more and is an expert in his area of work.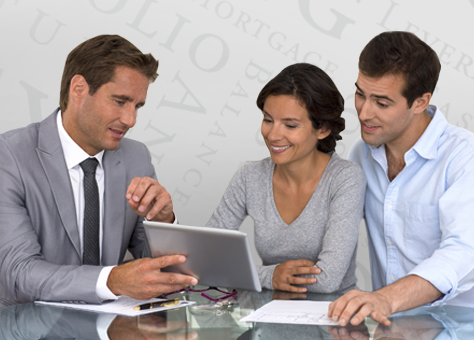 He has in fact been, very ably handling a group of eight people under the banner of Barcomb Group who are solely focused and dedicated to the work of planning strategies of investment and asset that are goal based. His experience over the years makes him an adept in his profession and the reason that he is so reliable.
The work of a financial advisor has a lot of aspects, which includes, the buying and selling of securities of the clients. But what needs to be remembered is that the financial advisor works under another finance management firm and gets paid on a commission basis; this is often a factor that affects the efficiency of the financial advisor. Setting up of retirement plans, various types of pension programs, IRAs, etc are also among the other tasks that a financial advisor may perform.
It is the responsibility of any financial advisor to keep his client updated regarding the changing trends of the market, to notify to his client the need to make any changes if required, and to suggest to him the best possible ways of avoiding any kind of risk. Any client should seek advice on investment opportunities from his financial advisor and the latter should be able to help his client cope up with any kind of loss that he may have incurred because of some wrong investment.
David Barcomb is an individual who holds a dual license as an investment advisor and a broker too. A registered investment advisor has a lot of similar tasks like that of a financial advisor but the major point of difference lies in his standard. The former is considered to be of a higher standard since he/she is registered and governed under the Investment Advisors Act of 1940. This difference is known as fiduciary.
Along with the high standard comes a higher responsibility which is why the investment advisory or fiduciary has no option but to place the interests of his client before his own or that of the firm under which he works. They are not paid on a commission basis but get a flat fee instead; this is helpful as it does not interfere with the performance of the advisor, unlike the financial advisor.
So, now that you know the difference between the two; depending on your requirement, you should select the appropriate type of advisor.