If you think your idea is the best out of the rest and you want to put it up online for the whole world to see, you need to wake up. Every day the world is tweeting, messaging or sharing something on the internet. There is a daily influx of content out there which feed the daily online consumers.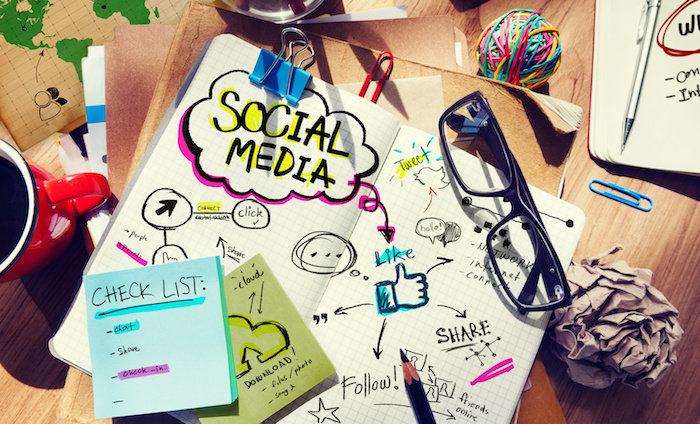 Without a proper plan, your business could take a quick and fatal dive. To demonstrate this process, we have listed here the worst blunders that could sink your social media marketing campaign.
Not Engaging With Your Target Audience
The target audience is quite frankly the most important part of your marketing. Without it, there is no point of promoting your business. Their loyalty and trust are what helps you thrive in the long-run.
So if they visit your website, drop a comment. Remember that if you overlook your audience, it will affect your business after a time.
Whether it is addressing negative feedback or poor performance, it will be bad for you if you don't look into what your audience has to say. Use a calm and positive tone when addressing those negative comments.
Having No Marketing Strategy
The success of social media marketing depends on the magnitude of return on investment (ROI) and that depends on your marketing strategy to a large extent. To achieve this purpose, you need to have a plan in place. Take the time to research your target market, potential buyers and competitors.
You have to craft an effective social media strategy that can ensure the higher engagement of your audience. It has to let your customers know about you and why you are the best among the competition.
Buying Fake Fans or Followers
If you're going to operate a sneaky business, you had best keep your conscience in check. The consequences that come with this are dire. Buying the likes and followers online could diminish your reach.
Do you know why? Because fake fans will not be able to interact with your page or even share your content on other social media sites and channels.
Therefore, you have to ensure that you cater to real fans and not bots. Worse than that, if Facebook gets wind of your schemes, they could shut down your account in a matter of seconds.
Don't Resort To A One-Size-Fits-All Formula
Do not assume that you can continue to win followers by using the same kind of content over and over. When it comes to social media marketing, the versatility spices up your content which helps earn the attention of your followers.
Repetitive content makes your marketing campaign look dull and boring. By adding variety in your content, you will be able to get more followers in your pocket.
You Don't Know Your Audience
Engaging with a wrong audience is the worst thing you can do with your marketing efforts. Not only does it show your lack of knowledge about your industry, it also wastes a good amount of your time and efforts. This could be drastic to the reputation of your business.
Poor Content Timing
Yes, there is something known as poor timing in social media, especially when you are promoting your brand across the different regions.
Posting your content in the late or morning hours will definitely not help your brand as nobody will be able to see what you've posted at that time. This could severely affect your online reputation.
Therefore, it is important to have a content scheduling plan in place so that you can timely post your content for the right type of audience.
All in all, we can say that an influential social media marketing is a result of effective planning, execution, and implementations which what this article seeks to inform the readers. Hope, you can better your social media marketing with the aforementioned tips and techniques.
Author Bio
Katey Martin works as a social media specialist at My Assignment Help Deal. In addition, she is also a pro blogger. Her writings discuss the various facets of online marketing, social media trends, and blogging. Connect with her on Facebook | Twitter | Google+.