Your office being one of the places where you spend most of your time during the day, it definitely needs to be a welcoming and comfortable place. Buying the right furniture is one of the biggest steps towards making your office comfy. You might be moving to a new office, which will make it necessary to buy everything beginning from scratch, or it could be that your current office needs a refurbishment.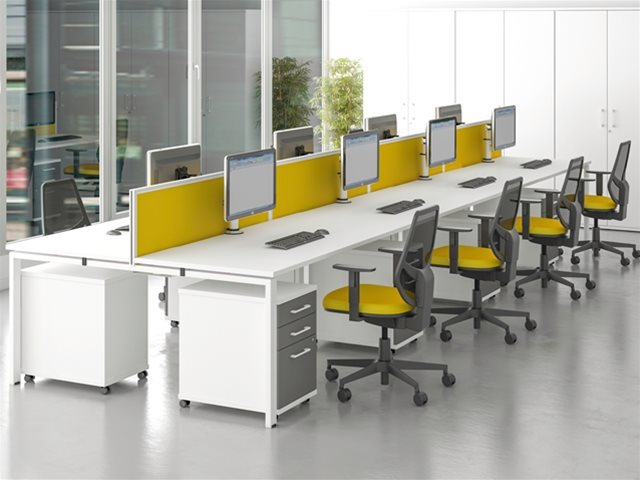 Regardless of the reason why you want to buy new office furniture, you will obviously have to take some factors into consideration. Choosing the right furniture for your office doesn't only contribute hugely to the well-being of its users, but it also determines the productivity of the people working in that office besides luring prospective employees. Hence, before you pay for your new office furniture, one to one business interiors has put together five things that you must give serious thought to before purchasing your office furniture.
1. Cost
Before buying any office furniture, it is important to consider its cost since each coin you spend on it should be an investment. So, you must ask yourself questions like: How much money do I intend to use on each chair or desk? How many am I going to purchase? Determining your office furniture budget well in advance helps you in narrowing down your options without having to compromise on quality.
2. Your Office Needs
Since the people working in the office will most likely be working while seated most of the day, comfortable chairs and desks are an obvious requirement. In recent times, ergonomic chairs and desk have been gaining popularity due to the fact that they make working a tad easier and can be found at affordable prices. Depending on your business, you can also purchase other pieces of furniture to style up your office's interior.
3. Adaptability And Functionality
This is a very important aspect of consideration, before buying any office furniture. You need to check things like whether the desks have storage for files and whether they can allow you to stretch your legs while working on them. Basically, you have to consider whether the pieces of furniture you buy are comfortable enough for their intended users.
4. Furniture Size
Common sense dictates that you buy furniture which is proportionate to your office space, in terms of size. Bringing in bulky pieces of furniture might see you ending up with a cramped office space, which will make free movement around the office impossible. The secret here is to know the exact dimensions of your office and planning on how to maximize it.
5. Brand Identity and Aesthetic Value
You need to buy the kind of furniture that can improve the interior décor of your office. An impressive office environment lightens up the moods of its occupants and hence eases their work-related stress. This will definitely improve your employees' productivity. Therefore, you need to do some research on the psychology of colours in order to know which combination of furniture colours will give you the desired impact. While at it, ensure that the colours of your office furniture are in line with your company brand.