Samsung has announced its latest Flagship device in the first half of 2015, it's been a popular tech talked device at present. The Samsung S6 Edge is the latest Samsung proudly introduced product, which is stunning in design and specifications. With a new flagship the mobile giant changed the way of its designs for the devices, the new all metallic and slim packed designed of S6 edge created fantastic popularity and excitement for the tech people and mobile users, they were eagerly waiting for device and when received it they are more than satisfied. The premium build quality of the device created again a major market for the Samsung and the strategy worked out for them pretty well. Not only has the appearance of the device, but S6 edge had killer features, which makes it excellent device.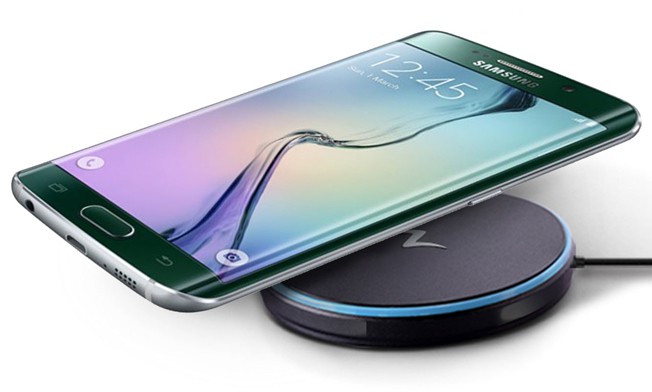 Improved Scanner Protection
It is not new implementation, but the Edge got little wider this time it has introduced another method for scanning. Not like swiping as previous now you just need to place your thumb on the home button, it will scan the thumb very easily. It is the best way to protect your device, isn't it, the thumb scanning setup offered at the initial setup stage and later on. This almost gives a best possible security to your device.
Best Camera
Comparing with all flagship devices of this year S6 stands best in camera specs, the quality of the images and videos are almost like talking with DSLR's. OIS software provides pretty quicker stabilization of the camera and makes it easier to focus for the best moments. The camera also offers 1080 HD recording and 4k supported. In all the reviews and comparison made by many blogs and tech websites S6 edges stands top.
Wakeup on Voice Commands
The device supports voice reorganization; it can recognize your voice responds to you when you call it. When you lock down your phone and away from it, call it. It will respond back to you, it will also open apps for you, when you give a voice command to it. It is also easy to set up these voice commands on your device.
Wireless Charging Support
This high-class mobile device supports the advanced wireless charging for this you need to buy a separate wireless charger; it will not come with device purchase. It supports a quick charging concept, which can boost your battery within a few minutes from zero to a certain percentage. Using a wireless charger you can easily handle the device, there are no worries about the charger cable removals every time.