Some people make a mistake believing that nothing good can ever come from child too engaged in mobile devices. This is however as far from the truth as it gets. Various apps can not only increase knowledge and problem solving abilities of your child but also provide it with a lot of fun while doing so. With this in mind, here are top 5 android apps that were extremely beneficial for your beloved child in 2015.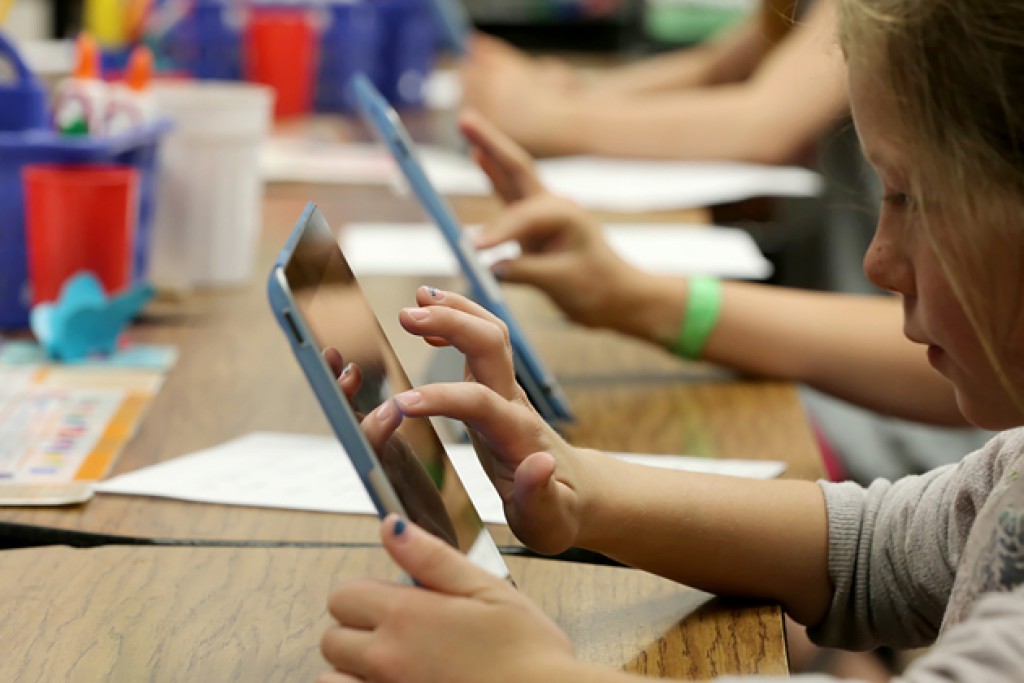 The Cat in the Hat
Just imagine how many generations grew up on the literary masterpieces of Dr. Seuss. It would be plane shame for your child to miss out on learning about this insanely enticing world. However, today is quite hard for one to make child read an actual book. Luckily enough, show it something on a tablet or on a phone and it immediately becomes its primary interest. So, what better way to utilize this cognition than by getting your kid The Cat in the Hat application for android?
Rating: 3/5
Recommended age: 6+
Minecraft
Last year, the world stood in disbelief as the startup Mojang was bought by Microsoft for an astounding $2.5 billion. IT conglomerate immediately recognized the incredible potential of Mojang's Minecraft and decided to pay in suite. Minecraft, probably the most creative game in existence, is described by many to be a 21st century equivalent of playing with Lego. All in all, in a modern digital world, this kind of entertainment and creativity encouragement might be just what your child so desperately needs. This however is just a tip of an iceberg of all the reasons for parents to love Minecraft.
Rating: 4.5/5
Recommended age: 9+
Poptropica
Although some believe video games to be nothing more than tool of entertainment, many times in the past they have proven to be an invaluable didactic asset. Poptropica is a perfect example of this idea, since by roaming the magnificent islands of virtual world, your kid can significantly develop its puzzle solving abilities and even improve its knowledge. Game is also 100% frustration free since any difficult obstacle can be surpassed with the cunning use of Poptropica cheats.
Rating: 4.5/5
Recommended age: 7+
Toca Life: School
Yet another kids video game, this time set in the school environment. The best thing about this is that (although cartoonish and simplified) it can in a way prepare your toddler for the upcoming preschool. In a graphic and fun way, this may even make your kid make a positive first impression about its school days even before their first actual class. All in all, a handy and fun application for any child to have.
Rating: 4/5
Recommended age: 5+
LapsoBOX Cartoon Puzzle
This simplified puzzle oriented game is ideal for your child both because of its vividness and its educational purposes. Namely, by solving these puzzles to create different illustrations you child will feel as if it is creating its own stories. What better way to ignite the flame of imagination in the mind of your youngster than through this exciting game.
Recommended age: 4+
Rating: 3.5/5
In the end, nothing is exclusively good or bad, not even mobile devices and especially not video games. They are but tools, a mold to shape the mind of your offspring and all you have to do now is choose the most appropriate one. Even though this is never an easy task, it helps to know that your options are numerous indeed.