Cloud computing is no longer the wave of the future. It is the present, and it is being used to great advantage by heavyweights like Google, Apple, Amazon, Netflix, Instagram and Xerox.
The sheer number of companies using the cloud is even more impressive than a list of those with household names that rely on cloud-based computing. Most surveys of IT professionals show that 85 to 90 percent of companies are storing data on the cloud where it can be easily retrieved by customers for quick use and by companies for analysis. Why does cloud computing make sense for your small business ?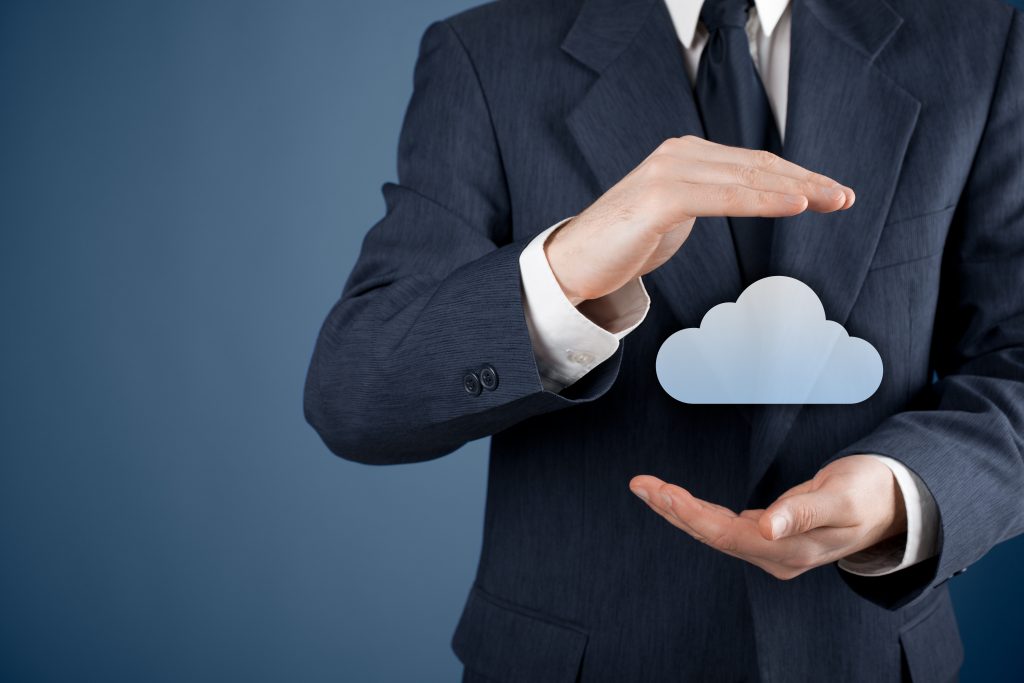 Reasons to Move to Cloud Computing
Is your company taking advantage of the many benefits the cloud offers? They include:
Immediate access to data from almost anywhere:

If you're connected to the internet, all of your company data stored in the cloud is available to all authorized users at all times.
Easy collaboration:

Two or more people located just about anywhere can access and share the same information while working together.
Simplified analysis:

As with collaboration, company data can be mined, viewed, sorted and analyzed from anywhere.
Use of a wide range of software in the cloud:

Rather than using space on your computer infrastructure to store software and limiting access to it too, you can now leverage the power of SaaS, or Software as a Service. The software is cloud-based, so available anytime and anywhere, and updates are typically installed as soon as they are available.
More bandwidth instantly:

When demand suddenly increases, for example, during a peak sales season, it is met by the cloud's vast capacity when a non-cloud system might crash.
Eco Friendly energy consumption:

Studies show that companies using servers in the cloud use 30 percent less energy than those with on-site servers, and while the cloud servers use plenty of electricity, the net results are lower total energy use and carbon emissions.
Reduced capital expenditures and a manageable budget:

When using the cloud, large upfront expenditures are replaced by monthly payment plans for SaaS based in the cloud, with extra options and services being available for extra charge, when necessary (

example here

). This frees up capital to be used in directly growing your business through product and service development, marketing, advertising, adding team members, etc.
Employee and training costs cut:

Since the difficult work is done in the cloud by the service employed, companies have a reduced need for hiring and training in-house IT specialists.
Maximized efficiency and profits:

These are the natural results when time, the occurrence of lost data, the need for lengthy training and costs are all significantly reduced while access, analytics and collaboration are all improved.
Simple and effective disaster recovery:

When all your data is stored on your own system and something catastrophic happens to that system, it can be very difficult to recover, and even successful recovery is time consuming. On the other hand, when your data is in the cloud and your computer system fails, the data isn't lost. You simply need to repair or replace your onsite system, and your data is immediately available again for access.
Time to focus on the main thing:

Owners and employees spend too much of their time putting out fires big and small rather than focusing on their highest priorities related to growing their business. Moving storage to the cloud and using high-quality SaaS delivered by those with expertise in those fields frees everyone up to make the main thing the main thing more of the time, and this often leads to immediate and substantial increases in productivity and profitability.
Summary
The world's largest and most successful businesses are choosing the cloud to take advantage of the benefits discussed above. They're doing this despite having the deep pockets to invest in and maintain their own information systems. Isn't it time for you to consider the cloud for your small business? Enjoy the benefits that will save you time, enhance security and performance and allow you to re-allocate capital to the growth of your business rather than to overhead. Lofty benefits await your move to the cloud!