Why do you think that people are crazy for the upcoming Galaxy Note 6? There are many reasons for it, mainly because it belongs to the trusted Note series of Samsung Galaxy. The Note series is known for rendering fabulous experience to its readers through its enormous screen and S Pen features. It is rightly remarked as a pamphlet, due to rendering experience of a tablet with a phone and people can write with it.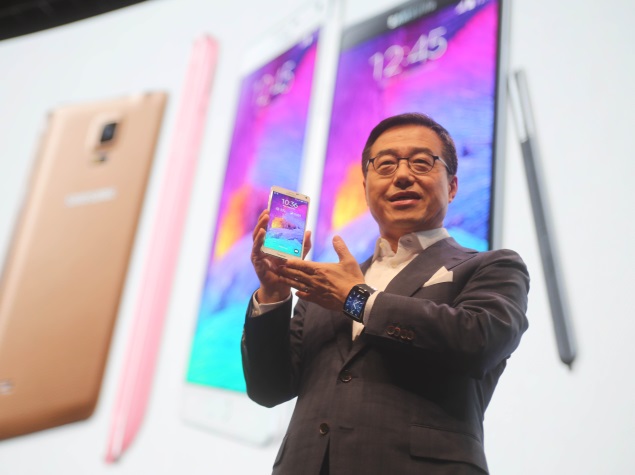 It would be certainly an enhanced model as it belongs to a new era. Lets' find more about Galaxy Note 6:
Expected date of release:The chances are that it would be released in August or September of the next year, 2016.
Screen:The screensize is likely to be of 6" – 6.2". Itcould have 3D-4K resolution. It may give way to a folded display.
Memory: An8GB RAM is quite probable.
Camera:The Smartphone have fabulous camera to ensure good capturing. Trust us, Galaxy Note 6 would render awesome clicking through its 30Mp main and 16 Mp back camera. The clicking would be further smoother because of its excellent optical image stablisation and auto focus.
Processor: Wecan expect a number of improvements in the processor. It may have SamsungExynos version 16-core processor. The processor could be of 2.9 GHz Snapdragon Qualcomm octa-core.
Charging:We can expect Galaxy Note 6 to come with very fast charging, as fast as it could be able to do complete charging in just ten minutes! Impressed? There are still lots more surprises waiting for you.
Internal storage:You would probably get a chance to choose internal storage from (16/32/64/128/256) GB.
Battery:We can expect a fabulous battery of 4500 mAh.
Colours:The expected colours are black and white.
Features:It would possibly come with bendable or foldable display.The chances are to see it as a dust proof and shock proof handset. It may have fingerprint or retina scanner.The other specifications are as follows:
Sensors Barometer
Compass
Heart Rate
Spo2
Thermometer
Operating System:The chances are to see the Android Operating System.
Price:Now you might say, how can we tell the price before its release? Well, we can observe the trend of hike in the prices and could guess the price of Galaxy Note 6 to be nearly$1200 USD/ 1063 Euro/ 767 GBP.
Video Recording:How about experiencing capturing awesome videos with2160p @ 30 fps, 1080p @ 60 fps, and 720p @ 90 fps?
We guess that you are now in position to ascertain why people are crazy for Galaxy Note 6? We guess you are also the Smartphone lovers, if yes visit us for getting regular updates about the world of technical products.
The information presented in front of you is not merely the guess work; instead it is based on the experts' opinions and the information from the reliable sources. For getting latest updates, keep visiting us!