With the invention of the calculator watch it was proved that a watch can do things more than just showing time. Then with the introduction of smartwatches, people could really feel the change and understand how it can really effect their day to day life. They have become quite famous that they are now more than the love of tech geeks.
Smartwatches monitor our sleep, track daily activities, syncs in notifications from a Smartphone, etc. But again, something that we keep on asking ourselves is which phone should we buying? To help you out, here I have mentioned some points that you need to look for when you plan to shop for one.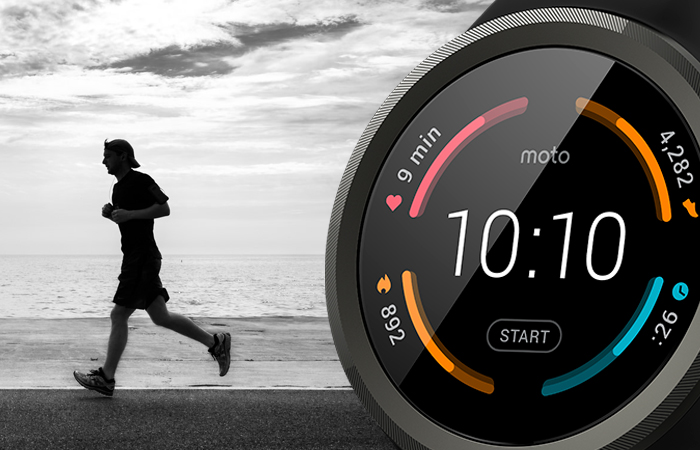 Device compatibility: The first thing that you need to look for while buying a Smartwatch is compatibility. You don't want to end up with a watch that does not sync with your Smartphone. Most of the devices are Android-centric and use Google's OS and Android wear. If you have an Apple watch you need iPhone as it is only compatible with it while Pebble watches are both compatible with Android and iOS. So look for a watch based on your smartphone. The sad part is that till now Windows and BlackBerry users have no option to shop for these watches.
Apps: Something that separates smart watch from a local watch is yes, its features. It really feels good to have smart apps on the watch just like your Smartphone. So considering the app availability from the app stores can be a good way to determine what you will be buying.
If you are planning to buy a watch based on apps, you can better go for Apple and Pebble. They both come with a number of high quality apps that too from good developers. Here Apple tops the list while Pebble is nowhere behind with more than 6000 apps. You can find a good number of apps in Android Wear too even though it is the third choice for developers.
Fitness: No one wants to have two Smartwatches on the wrists. So better get a Smartwatch that can act as a fitness tracker too. Remember that most of the smartwatches come with basic activity tracking facility. But in case, you want something more, better look for those features. Understand that no smartwatch comes with absolute features of a tracker but make sure that you at least get to have the basic features.
Price: No doubt Smartwatches are costly. The costliest one that you will find is Apple Watch with 18-karat yellow gold. If you are new to smartwatches better consider going for inexpensive ones. You can even make use of voucher codes to get a good discount.
Consider looks: As you are going to wear them better consider their looks too. Again remember that they won't stay in style for years like a normal watch and so better select a watch that you will love to have on your wrist.
Battery life: Something that you will not be able to find is a smartwatch with good battery life. The best looks and display makes their life smaller. Someone who has beaten other smartwatches in the league is Pebble, but here you will have to compromise on the display. You can get a smartwatch that works for more than a week at the expense of a display that looks like an e-reader.
The trend of smartwatches keeps on changing and so you will find new ones in the coming years. Whether you are buying one right now or waiting for new models to arrive, just keep these things in mind before you decide to buy one.