I've compiled down below the top 4 recent happenings in the mobile application sector which are worth reading for September. I've handpicked the news out of many as they're of immensely worth for app developers and users. This post is an attempt to cut short the tedious search processes of readers searching for the latest news in app development space. I've added the top stories into this single document for benefitting readers and enjoying them all in a single place.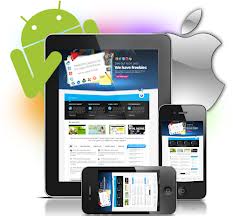 Citing leaks Blackberry puts BBM on iOS, Android on hold:
It was reported on past week that Blackberry is all set to allow users of Android and iOS downloading the Blackberry Messenger App. It sparked a sensation across Android, iOS developers and users. Both the users of the platforms were highly delighted as they realized this could add more spice to their user experiences. But to their dismay, Blackberry has halted the process of adding BBM to iOS and Android devices citing leaks. However, it is believed that this app did hit Apple's iTunes in Eastern Hemisphere. Since then the rollout of the app is paused and Blackberry hasn't given any confirmation over the release of this app for Android and iOS devices in the upcoming days.
Android Application from Flipkart:
Now, Android apps can purchase products from Flipkart with absolute ease! Via this app, users can browse the products of this online site and can eventually purchase without any hassles. Using this app Android users can browse through product categories like Fashion, Electronics and Accessories, Books and Entertainment, etc. Besides, this app offers users a splendid option to Sort and Filter results based on popularity, pricings, relevancy, etc. This is great news for shopping-savvy Android and Flipkart users who like to purchase the products of the site even on the go!
Google's Quickoffice app for iOS and Android:
It is official now that Android and iOS users can download the nifty Quickoffice of Google at free-of-cost! As most of you know Quickoffice is a powerful source of viewing, editing Word, Excel, and PowerPoint documents with absolute ease. To surprise of Android and iOS users, Google has announced that whoever signs into Google's account via this app will be offered with 10 GB Google drive storage. This could be an excellent add to the iOS and Android devices as it can improve productivity remarkably.
Facebook app adds intense look and feel to iOS 5, 6 and 7:
A most recent significant change carried out by Facebook is renovation of its application for iOS devices. It is reported that it is a universal app for iOS and iPad devices. The newly released app comprises features like Search Button on top of header, iOS-like Navigation, Features button for news feed, friend requests, etc. The new app is released and available for download in the iTunes but the update is yet to be rolled out for users and it won't be too long to hit the market!
Source: http://gadgets.ndtv.com/apps/news
I strongly believe the above furnished information about the mobile applications development space is of great value to iOS, Android users and developers across all parts of the world.