Managing a project work requires efficient teamwork, communication and administration skill. It takes awfully long time to get a project and therefore, procrastination should be not anyway meddling with its delivery. But as it happens, people who are responsive for meeting the project deadlines eventually find that they have messed up things miserably. The only way you can deal with situations like this is by coming up with a plan well in advance so that everyone involved in the process what their job responsibilities are and act accordingly.
During a project the project manager will need to create different types of documents such as Project charter, status reports, risk logs, project closure document etc. these documents help the manager to move smoothly during the work.  The documents tell each member of the team what they are expected to do. It is difficult to create the documents without proper templates. Templates make the creation of documents easier for the manager. You can find the templates for creating various documents for project management from "project management docs". 
What Are Document Templates?
Documents templates are standard documents which are formatted in such a way that they are ready to use.  This blank document will have the headings and document layout ready you need to fill in the contents which are relevant to the work you have undertaken. Templates of different forms such as project management templates, project plan or spreadsheet are available.  These templates are empty and you can use it according to your project need. You don't have to waste your time in creating the layout for the document. This means that you don't have to start your document work from scratch when you are working on a project.
How To Use The Templates?
To use the templates you have to get it from reputed companies.  Select templates which will of use to you. Select the template which is relevant to your project and open it. Do not focus just on the look as look can be deceptive sometimes. So, you need to find out the one that matches your requirements precisely. The template does not have to look stunning but it should be good to look at and easily understandable otherwise, it will lead to unnecessary confusion and complications.
You can then add the contents or data to these blank templates. You can delete the headings and sections in the template if they are inappropriate for your project.  You can also create new sections in the template if there is a need.  You can adjust the template to suit your needs. You can save the template and use it or other projects whenever you want.
Advantages Of Using Templates
The important advantages of using documents templates for project management are
You will be saving  a lot of  your precious time
You don't have to create the layout or format of the document
You will have the headers, footers page numbers, date etc ready for the template
The template will standardize the  work done by the team members of the project
It is possible to create documents of professional standard by a novice with these templates
It will be easier for the team members to interpret the document if you are using the similar templates for many projects.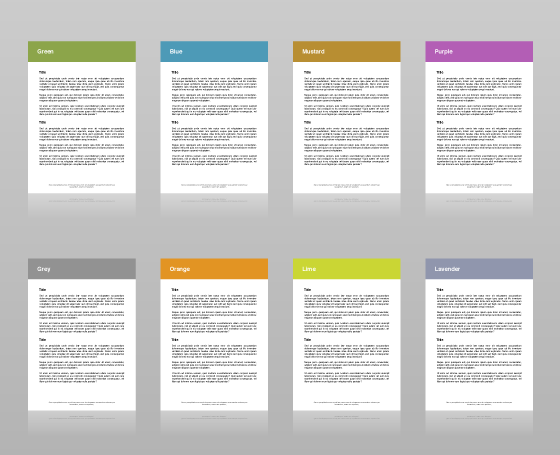 How To Get Templates?
There are online companies which provide the software for online project management. This software will have the templates of different types which can be used by you.  There are document libraries present in the software tool which will contain useable templates. You can select the templates from this software and customize it for your project needs.  You can log on to www.projectmanagementdocs.com for free template for project management documents and select the most suitable templates for your use. You will find these templates extremely useful in managing projects.