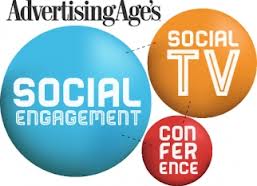 The social media marketing scene is a dynamic one. It is always changing and evolving. Social media strategies that are very effective today may not be as effective tomorrow. With that said, it's very important that people involved or interested in this industry should exert extra efforts in updating themselves about the latest developments in the industry. One way of doing this is by attending a social media conference. There's a lot that you can gain from these conferences. Not only will you gain new knowledge, you will also have the chance to mingle and connect with well-known experts in the industry.
Below are some of the top reasons why you should start attending social media conferences.
1) You will learn new things which you can use to grow your business online. This is the main reason why people go to conferences. It is to quench their thirst for new knowledge. A conference usually features a social media keynote speaker, one who is considered an expert in the field. In some instances, there could be two or more main speakers. This is the beauty of joining conferences. You get to gather new ideas from people who have varying viewpoints.
2) You will meet like-minded people with whom you can invite for possible ventures or partnerships. Most of the attendees will be sharing your passion and interest on all things related to social media. With that said, you have the chance to enter into possible partnerships or joint ventures with any of the attendees. For example, let's say you meet someone who's online business belongs to the same niche as yours but you are offering different products. You could enter into a deal with the person by agreeing to cross-promote each others' products.
3) You will be inspired or encouraged by the stories you hear. Another common reason why people attend conferences is because they want to hear other people's stories and be inspired by them. In a social media conference, the speakers often tell how they arrived at where they are and the strategies they used to build their businesses. You can also glean some inspiration from the stories of your fellow attendees.
4) You get to meet and greet the who's who in the industry. This is among the greatest perks of going to a conference. You will have the chance to rub shoulders with well-known personalities in the social media marketing industry. You might even be able to strike a conversation with them and hopefully receive nuggets of advice from them. Most conferences also give attendees the chance to query speakers via question-and-answer sessions. This opens opportunities for people to directly get answers from them.
5) You'll learn how to get ahead of your competitors. Because most conferences have the goal of providing attendees with the latest news and developments in the social media marketing industry, you'll get to learn of the newest strategies which you can then apply to improve your business and marketing campaigns.
In conclusion, attending a social media conference offers several benefits which can significantly help you in improving how you utilize social media for your business.
Marcus Ho is a highly sought-after Social Media Strategist who specializes in revenue-driven campaigns on social media for businesses. Well known for his cutting-edge, fresh insights and proven strategies, Marcus has successfully helped over 200 corporations and SMEs to rake in hundreds of thousands within very short periods of time.
Some of his clients include:
Qatar Airways, 3M, PernodRicard, DassaultSystèmes, FreshKon, Home-Fix, Scanteak and Singapore Management University. Most recently, his campaigns have also won internationally acclaimed awards such as Smitty'sTravel+Leisure.