Being a small-business owner over the last decade and a half, I've owned a few little firms or partnered in them. Some failed to take off at all, but most have been quite successful, so much so that I've managed to sell them off for very, very healthy profits and move on to something else.  Coming from someone who's had my fingers in many a pie, I can tell you that I witnessed, first hand, how the whole credit card movement affected small businesses. In the beginning, credit cards had an aspirational quality. Only the very rich and very famous owned one, and as such only the places that did actually cater to this class of people had any reason, and the wherewithal to allow for this technology.
Slowly, over time, the credit card started becoming more and more affordable, and the banks started making it more readily available to the larger masses. Suddenly, it wasn't just an indulgence from the crème de la crème, but everyone started to get one. Now though, it's gone absolutely crazy! I saw this young guy of about 18, just yesterday; buy a piece of candy and swipe for it! That's just mad! For the last five years, I've had a simple policy for all my businesses based on my observations of the credit card boom – as soon as my business gets some traction, one of the first decisions I make to take it to the next level is allowing for credit cards.
How I Found Out about One-day Approval
Just over two years ago, the guy that sits next to me at the Galaxy games started asking me for business tips at half time, said he was looking to expand. So I told him credit cards are great, among other things, and that he should shop around and look for a good deal though, because there are private firms now that also offer specialized merchant account services to their customers. Three days later, he sends me a thank you text saying he's had the credit card machine for only two days now and he's already receiving positive feedback about it from his customers. I was shocked! He got the thing in one day? How?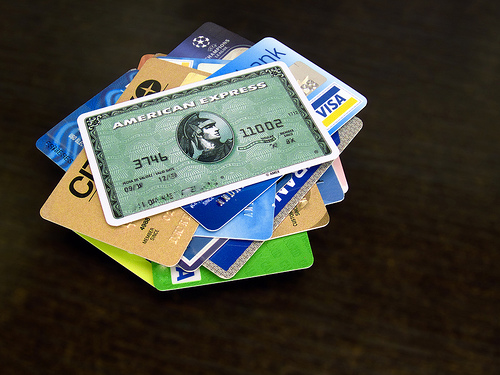 Turns out, I hadn't been taking my own advice. I got so comfortable with my bank's credit card services that I just kept using the same guy. It was the best rate possible when I started getting into credit cards, but times had changed since then. These private firms that deal only in credit cards are at a whole new level! For example, while I was researching for this article, I came across a new one called creditcardprocessing.com, and this firm also gives one-day approval and online registration too! My bank used to take 3-5 business days to sort out my credit card system, and charged an exorbitant fee by modern standards.
Making the Switch
So I switched to private players, and I couldn't have been happier. Today, not only do they provide one-day approval, they also give you a whole bunch of other benefits. This includes non-contractual approval, meaning you can stop their service whenever you want without paying a cancellation fee. Some also offer 24/7 support, which is a great help because businesses run at odd hours sometimes, and you need access to customer care at the most inopportune times. They sometimes also give you free add-ons such as web payment and mobile processing; the latter is great for certain types of businesses, the former, for all types of businesses. Only drawback is that some of these private players aren't that attuned to the security of the users' data, and this should be looked into before you take the proverbial plunge.   
The Confluence of Online Shopping and Credit Cards
Online shopping relies heavily on credit cards. Sure some firms offer cash on delivery options, but most people prefer to pay by credit card anyway. I am a big perpetrator of selling online. It's amazing how you can tap into a nationwide (or even worldwide) market at a snap of your fingers through the web. It's also so convenient, and augments the front-end store of your business perfectly, even if you don't wish to go solely online. I go online with my businesses as a rule of thumb now, and it does make a huge difference to profits, as long as you manage it properly, and your product is solid.
Credit cards then, are an integral part of business today, and should be considered as a very real option to enhance businesses. The ease with which you can obtain them and the many benefits they provide mean it's a no-brainer really. I for one would recommend pretty much every small business owner to consider credit cards because they have the possibility of being game changers in terms of the fate of your small business.