A good ventilation in your home is an imperative, especially if you want to reduce the amount of dust and germs in the air you breathe.  You can upgrade your ventilation system by installing a heating and cooling unit on it, as well. If you opt for this, a central system to control it all will be necessary, so you don't have to worry whether all of your rooms are heated or not. However, this means that you need to install a good control system, to ensure that you do not squander energy in the long run.
Do You Feel Draft?
One of the biggest problems to tackle, when it comes to ventilation, is the issue of creating a draft, which could cool or heat your home too quickly. In order to secure a good airflow, you need to invest in a good fan system that won't be too noisy, but will provide you with enough fresh air. Some systems can even help keep your home moisture-free, meaning that they will activate when the sensors notice that humidity levels are too high.
You Can Control Each Room
With the new smart technology at your disposal, your HVAC devices will be improved as well. Many times your energy bill is higher due to the increase in heating or cooling. You can get rid of the problem of using too much energy, simply by installing a smart thermostat. Thanks to this new technology, you will be able to set the temperature for every room of your house according to your needs. In the long run, your home will not feel too hot or too cold. Rather, it will feel cosy no matter the room you are in. Moreover, your energy bill will be greatly reduced, because you'll be wasting far less energy than before.
Is the Air Good?
Having a central ventilation system is not only useful for regulating the temperature easier, but it is also necessary if you want to make sure that the air quality in your home is good. Furthermore, with the help of some useful apps that you can download, you can check the quality of air on your own, without having to call in a professional. You can also take it a step further, and have your phone behave like a remote control, meaning that you can set the temperature and ventilation even if you are at work.
Think About the Environment
Installing HVAC devices could help you reduce your carbon footprint and make sure that your home is eco-friendly. However, you have to be careful which brands you choose because some might offer less than others. Make sure you always check what each system can do for you, and how it can help your home become sustainable. Fujitsu air conditioning devices are great if you want to use less energy and produce less harmful particles. If you install smart accessories to go with it, you can make your new HVAC system even more energy-efficient.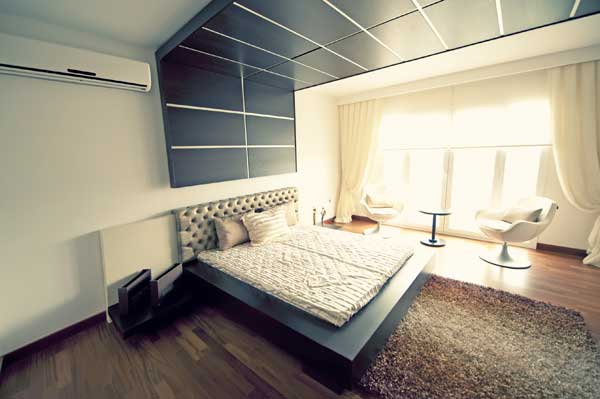 Easier to Maintain
You need to take into the account that you will have to spend some time on keeping your HVAC system clean, if you want to reduce the air pollution in your home, and ensure that everything works well. Smart apps can help you find and identify problems, without taking anything apart. This can make repairs easier and less expensive.
Your home will feel comfortable and cosy once you install these smart devices. Not to mention that you are going to have a complete control over what is happening. Moreover, smart technology allows for less energy consumption and better performance for a lower cost. In the near future, it will be possible to see and control everything in your home remotely. However, ventilation is already at this level of wireless control, so why not make use of it?