It happens to every homeowner from time to time, no matter if he has a condo or a small two bedroom apartment. Giving a makeover to the home and its various parts can be necessary sometimes. However, revamp does not necessarily means giving the exterior a coat of lavish emulsion or installing expensive furniture. It can be small touches and subtle changes in kitchen, patio, washroom or even backyard. You may even do experiment with lighting and landscaping for the same. There is no rule for this and you can surely be creative. However, plan the budget beforehand and look for ideas in web and other resources before you proceed.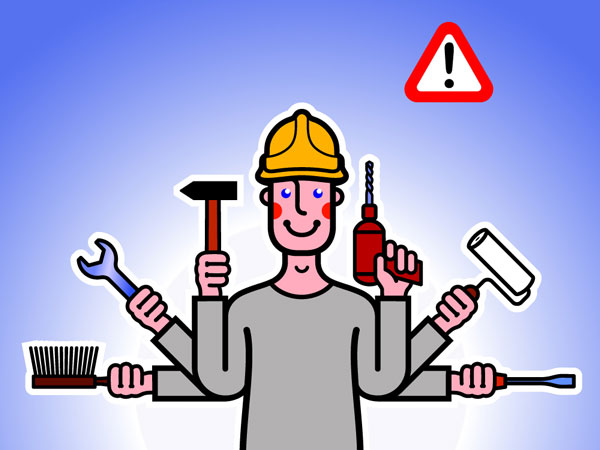 Storage unit beside entrance
It may be a nice idea to add a small storage table or cupboard beside the main entrance to the house. It should not be large in size though. It will make the barren wall look much better and you can also use decorative and suitable table cover. You may also hang a suitable picture above the table on wall.
Add some Zing to the Main Door and Entrance
It makes sense to add some color and elements of eye candy to the main door of the house and adjacent region. Painting the door with a dark or earthy shade which gels with exterior color is nice idea. Apart from that, you can keep some cactus or flower trees near the entrance to add some beauty to the place. A welcome mat and designer lamp can complete the decoration and these will make the entrance more inviting.
Illuminate the Kitchen Differently
No doubt, you have wall lamp or regular lit installed in the kitchen. However, you can experiment with the lighting if the place is big. Think of installing bright lights with designer fixture and shades from the ceiling over the cabinet or sink. This can make the look different.
Spruce up the Backyard
You can also spruce up the backyard of the house. Even if there is no fountain, it does not matter. Arrange some garden chairs and a table under a shade. It will let you enjoy afternoon coffee or tea with others. If you want to arrange informal night parties at a garden, install a few antique design lamps. Using colorful garden chairs and tables will be a good idea. You can even add an inexpensive structure or gazebo using general steel.
Paint a Side of the Wall
If the rooms have been painted some time back but you still want a new look, adorn a side of the wall in study room or other rooms with paint and spray gun. You can unleash creativity and hang stickers and large posters on the wall as well for a refreshing look. To create a contrasting look, paint the ceiling white.
Change the look in Washroom
While the washroom may not be the first place to show when guests come it need not be untidy and unattractive. You can alter the lighting in washroom. Opt for soft diffused lighting for enjoying baths at night. Installing small bright lamps above the sink or bathtub will be a good idea as well. Install lightweight and trendy furnishing and fixture in the bathroom to give the place a nice makeover.
Spruce up Corners
You can easily alter the look of a large room and its empty corners. Place a corner table with triangular or semi rounded edges and place a nice flower vase on top of it. If the wall color is light, ensure the table is of dark wood or metal. If you think it is necessary, hang a small light above the table from ceiling. It will give the place a soothing look.
Evans is a blogger and he writes for MVPConstructionLLC, which is a leading Vinyl siding contractor Connecticut.