Whitewater river rafting is one of the most popular water sports of all times. It is carried out near the rivers which tend to have the rapids. These days, the white water rafting has become so common that it is exercised all over the world under expert guidance. It can be a great weekend adventure with your family. However, if you are trying out this kind of rafting for the very first time, you are required to follow some of the safety instructions, which you will be getting from the guide.
It is essential that you follow these safety guidelines, so that you stay safe and this would also avoid any chances of accidents. White water rafting is thrilling as well as fun. In this article, we will be learning about all those safety tips, which a first timer must follow.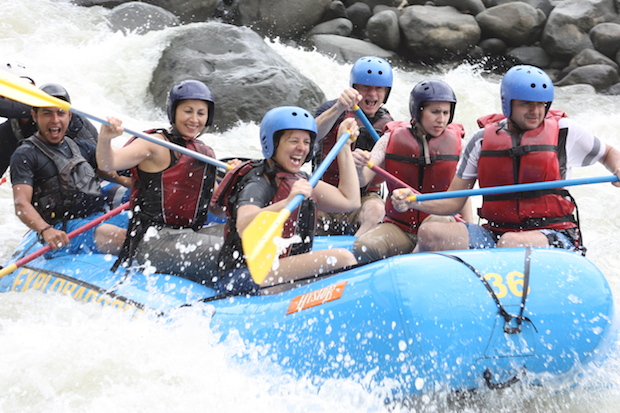 What all safety guidelines must be kept in mind when doing the whitewater rafting?
These days, you can find various articles and blogs and even video tutorials on the internet which will guide you about how to pursue this sport. These informative articles will also contain some of the safety tips which you must go through once before actually performing the sport. Below is the culmination of the most important safety tips for rafting –
What to wear? – The first tip which you must consider is wearing such clothes which you won't mind getting wet. While most people think that rafting will not get them wet, hence they wear good clothes. It is essential to remember that many times the rapids are so high that you can get completely drenched in water and hence you should wear comfortable clothes which can get wet.
Getting rid of the gadgets – whenever you go for whitewater rafting, you must make sure that you do not carry gadgets like your mobile phones or cameras because there are high chances that you will end up destroying them because of the water.
Shoes – wearing comfortable shoes is extremely essential. However, you must avoid wearing such shoes which can get destroyed in the water.
Using sun block – whenever you are whitewater river rafting, make sure that you use a sun block and apply it all over your body to avoid any kind of sunburn. This is because, rafting is often done under the sun which can cause tanning or severe sunburn.
How to Pick the Best Agency for your River Rafting?
These days, you can find ample amount of companies which will allow you to do whitewater rafting under their guidance and equipment. However, choosing the right company is extremely essential to avoid any accidents. First of all, you should know that every authentic agency will be having a website of its own and hence, make sure that you go through their website and check out their customer reviews. Reading the reviews is extremely essential to know the past experience of the company.
Next, you can even visit their office and ask them questions. You can even ask them to show their safety equipment. To book the best whitewater rafting experience, click here http://www.flyingpigrafting.com.