Starting a small business is a major life event for to be owners, one that may have a significant impact on the rest of their lives. The whirlwind of excitement and nervousness that comes with starting a small business can be overwhelming; it is important to not let the excitement get in the way of good, organized planning. The following are five vital steps to take when starting a small business: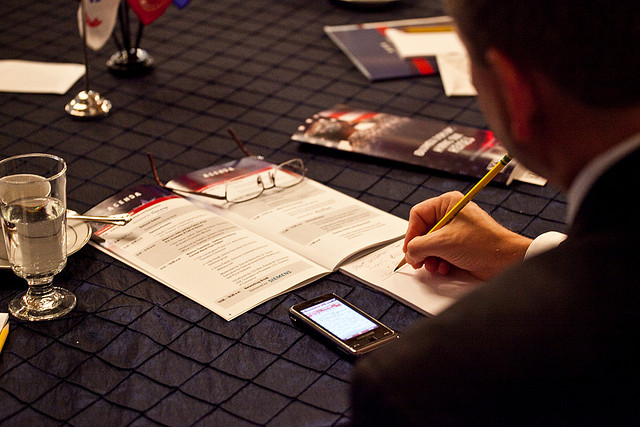 Step 1: Creating a Clear Vision
Having an idea for a business is good; having a business idea that is backed by research, planning, and details is better. Business owners should ask themselves the following questions:
How much competition will my business face?
How and why will my business be competitive?
Do I want to emulate another business model or create my own?
Are my expectations realistic?
What are the current trends in my chosen area of business?
Step 2: Financial Planning
Insufficient financial planning and poor accounting practices are two of the most common reasons that small businesses fail. California based small businesses should work with banks in California to strategize for the future, considering such things as responsible borrowing, responsible cash flow management, planning for the inherent ebb and flow of revenue, and preparing for expansion. Banks can also work with entrepreneurs to decide what type of incorporation is the best financial fit for the business. Creating a clear spending plan is a vital part of getting through the often difficult first couple of years of business; having a little padding in the event that business slows down is never a bad idea.
Step 3: Fulfilling Requirements
After developing a thorough financial plan, the next step is to incorporate the business. The incorporation process sets the foundation for the business and the business banking plan. After incorporating a business must obtain all necessary permits and licensure; licensing requirements can vary significantly depending on the location of the business and the industry the business is involved in. Failing to get all required business licenses and permits can create major problems down the road, as well as impact the financial health of a small business.
Step 4: Setting a Standard for Daily Business Routine
Consistency is of the utmost importance for all businesses. The early period of a new business can be overwhelming; knowing that all employees are on the same page goes a long way towards keeping productivity high. Developing a clear communication system for staff to follow will set a standard for how employees interact with one another and with clients. The owner needs to establish a clear leadership chain to inspire confidence in employees and create a professional environment.
Step 5: Enjoying the Ride
Starting a new business can be such a hectic and unpredictable experience that owners sometimes forget that they are bringing a dream to reality. Overworking, disorganization, and insufficient funding can drain the enjoyment out of running a small business. Starting a business is supposed to be fun; having a solid foundation from the beginning leaves more time to take sit back and enjoy the ride.
Article courtesy of Chuck McCartney of the Marketing Robot. Read his blog or follow him on Twitter @robthemarketer for more industry and small business updates.
Image License: Creative Commons by Warrior Gateway