Looking to buy a brand new computer! Just hold on! Instead of buying a new computer you can buy a refurbished one too. It may not have an amazing look but it will give the performance similar to a brand new one. At the same time you will save a lot of money that you can utilize for some other necessity.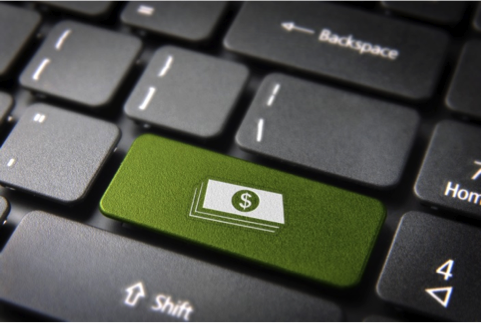 A brand new computer costs a thousand of dollars where as its average life is just three to five years for desktop and laptop has even lesser life. Hence a huge investment is never suggested.
But it is not the end. Here are a few suggestion, you can save a lot of money when buying a new computer:
1. Identify Your Need
First of all understand as to what you really need. Make a list of probable requirements. You may wish for new Mac, but it will remain underutilized if you are just storing your photos, browsing the Internet and word processing. But, if you have to edit videos, then a powerful, media-ready Mac is the perfect choice.
2. Buy a Refurbished Computer
Browse for and buy a refurbished computer from a reputed vendor and you can beat a new and branded computer. It is with added feature of lesser cost. You must exercise this option when you wish to buy a computer of advanced version and features.
3. Use Cash Back In Any Form You Can
There are some online shopping websites which sell the items in discounted prices. In addition they a offer cash back facility and promotions. Go for shopping on these sites and also avail cash back on credit card purchase.
4. Upgrade Your Old Computer
If you have computer an old computer, don't waste your money in buying a new computer. The best option available to you is that you upgrade your old computer. For example, it is running slow, add more RAM; purchase external Hard Drive to overcome low capacity and full Hard Drive issue.
5. Buy At The Right Time
Keep an eye on the market trends. In a year, there comes many occasions various manufacturers sell their products with reasonable discounts. They have to clear off their old stocks as they are pushing the new products in the market. Also in exhibition and fairs various companies sell their products with discounts. This presents unique opportunity to buy a new computer for you.
6. Use Open-Source and Free ware Softwares
Computer softwares itself are very costly. But some softwares are free ware and you have to pay no money for downloading, installing and running them. Some on-price software are also offered by the companies as trial version and you need not to pay a single penny for them too. It is better to take this opportunity and use free ware softwares. Also use alternate softwares that will serve the purpose without paying any single penny.
7. Build Your Own PC
If have the knowledge and wish to extra miles, it is better to build your own personalized PC. It is cheaper to buy individual parts and then assemble them to make a computer. It will be customized as per your requirement and choice.
For more information Visit: Ambry International Ltd.