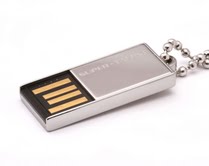 Gifts are meant to convey a message that we care for them. It allows one to express their gratitude, appreciation or sincerity. It can be shared among our families, friends, relatives & co-workers. While discussing about gifts the first thing that comes across our mind is why should we give gifts? There are many reasons why we give gifts to others. We give gifts because we love someone, to show someone that we care or on a special occasions such as birthdays, Christmas, anniversary, christenings etc…
In these days of affluence and consumerism, most of the people have all the things they need. Choosing a best unique gift which they do not have is the most important factor. We should choose an attractive gift which is more useful to them in their daily lives and such gifts remind them of us. Sufficient research is necessary when choosing best gifts. A thoughtful gift is considered better when compared to an expensive one.
Giving gifts makes the giver as well as the receiver feel happy because that is one way of expressing their importance. It may vary from culture to culture, region to region, and from business to business. In case of giving gifts to customers and employees, it is necessary to choose a gift, which would excite them. Such gifts should be related to the business and at the same time should interest them. Just giving key chains and pens as gifts will not make them happy. The gifts should be such that the customers and employees can retain them for a long time.
It is a recent trend in business to offer gifts to employees and customers. Giving gifts in the corporate world is a way of rewarding their work and also showing appreciation, recognition and encouragement. It helps us to sustain a relationship in the corporate world.
In this modern competitive world, people travel all over the world to expand their business. During such travels, it is convenient to carry memory devices such as USBs. USB drives are the best solution because they provide proper security, stores all the confidential data and they can carry all the information freely and travelall over the world. More over in the previous era, they were considered as the best promotional gift. One of the important advantages of using USBsticks are security and reliability. They are more reliable and portable when compared to all the other storage devices.
USB flash drives are straight forward and a cost effective way to store large amount of information. Password protectedUSBs sticks play a vital role in every business. In order to store all private data, it is necessary to keep the data in a portable storage device such as USB sticks.With the help of such storage devices, we can feel free as there is no possibility of stealing as they are password protected and can be accessed only with passwords.
There are several types of branded USB flash drives available in the market. Each type has its own unique feature. We can choose according to our own requirements in different brands. Giving USB drives as gift to the employees is also one of the business tricks to attract and motivate them. Thus both the giver and receiver are benefitted equally.
It is not only applicable for business professionals but also for many customers. By giving branded USB sticks as gifts, it reminds many customers of our company, brand name, products and services.