I have almost decided that I receive too many daily emails. Most are interesting, if I have the time to read them, but some are just redundant. How did I get on so many mailing lists? One can only wonder.
The best one I received today is from military.com, with a catchy title of Army Pays for Degrees. What most people do not realize is that the Army has been paying for degrees for years; its just that very few soldiers actually take advantage of, or complete the program.
Many factors come into play using this program to get your degree.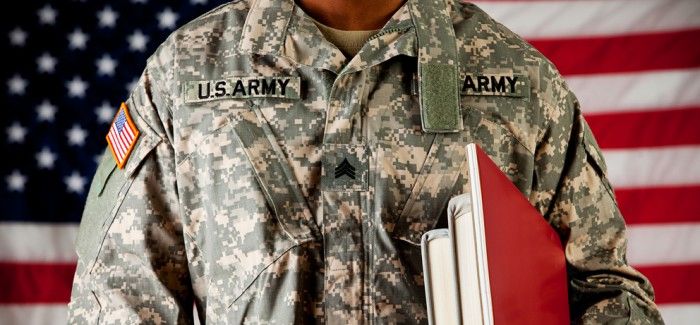 Military Friendly Schools
Not all school are "Military Friendly" or welcomes soldiers as students (here's a list of top military friendly schools in 2018). For a school to be considered Military friendly, they have to allow the soldiers leeway in attending classes, taking tests and turning in assignments. This is sometimes difficult if the school has a strict attendance policy or is inflexible in class schedules.
After moving to Texas, I attended a school much like this. I needed a few undergrad classes to transfer to my parent university. After attending a very flexible, worker friendly school in Oklahoma City, this was a shock to me. I actually thought since this was a military town and many soldiers attended classes here, it would be a very laid back, flexible atmosphere.
In fact several of the instructors were attendance takers, and stricter than high school teachers. This proved to be a huge disappoint to me. College should be a great learning experience, especially if you are paying for it yourself, either by your own cash, student loans (which you have to pay back) or Army Tuition Assistance (which you are accountable to the Army for). Either way you are responsible for your education and should have some say if you cannot attend a class.
Using Your GI Bill
Most soldiers do not realize that they can choose to use their GI Bill while on active duty. This can significantly boost their income and help young solders make ends meet plus it pays for your books. The new GI Bill, will cover tuition, fees, books and provide a living allowance. This is a great improvement over the old program, but it is not in effect yet.
Army Tuition Assistance
Army Tuition Assistance may be the better choice instead of using your GI Bill; because once you leave the military you loose this option. Not only does it pay for tuition but also all the fees associated with school.
Army College Fund
Special critical MOS enlistment can qualify you for the ACF-Army College Fund. This "Kicker" fund is in addition to your Active Duty GI Bill, and in 2008 can add up to $87,756 with the GI Bill. This can garner you $2437.66 a month which is quite a cool chunk of change for just going to school.
The major drawback of school attendance in today's military is just the time it takes you to go to school. Between deployments, field exercises, resistant first sergeants, and duty, going to school can be a real challenge. You have to be a truly dedicated student actively pursuing your degree to go through all this hassle. But the overall reward is worth it, a college degree that you were paid to get, what a deal.
---
Reference: